Imagine you visited a retail store and you fail to buy anything because you got confused about all the products available in the store. Brands or stores most often fail to make enough sales. It is not because they do not have good quality products. But, it is because they do not know how to present them to the customers with good store display shelves and exhibition podium items. Well-organized gondola stands and display podium stands to catch customers' attention as they find it easy to check the plethora of items and buy as per their desires.
Display stands that bring a huge profit
Well-organized shelves attract customers and make it easier for them to select the most appealing and the most appropriate product. Retailers also get success in selling multiple products at one time. Secondly, you can tell the customers about special promotions or other marketing campaigns in special gondola stands. But, how to sort the items according to different categories? How to classify the products on the display shelves?
Your brand creator understands the issues and provides store display services to the companies. We offer you quality gondola stands, sections, exhibition podium items, and other related products. In addition to these, we also serve you with services that will help you organize your items in a well-thought manner. We understand the problems companies and retailers face in managing their content.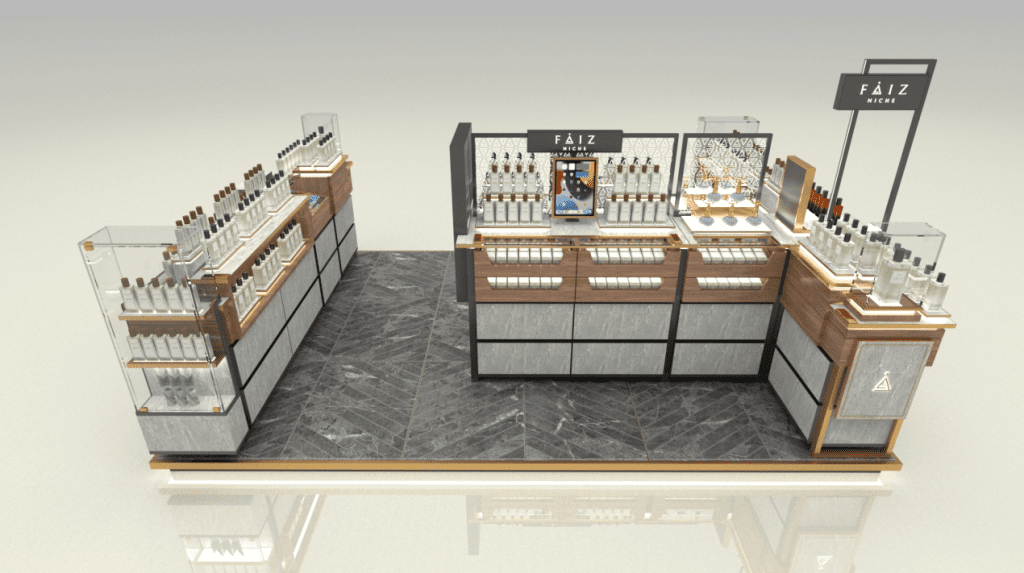 Here is the picture of the display podium stands we completed for prominent fragrance brands Faiz Niche and Arabian Eagle. We successfully managed to create an influential impression on customers by creating eye-catching stands that beautifully showcased the collection.
Why Choose Your Brand Creator for Your Business Identity and Display Shelves
Our creative team of carpenters, planners, graphics experts, and consultants work with their full potential to execute the ideas and concepts that are agreed upon by the clients and us. We offer display shelves & stands for makeup products, fragrances, medicines, accessories, and all other items.
Our potential team thoughtfully conducts the procedures and we put full effort to remain updated with the trends and criteria. In addition to this, we understand which display shelves or gondola stands can be spacious for which products. Furthermore, we aim to develop long-term relations with the clients to serve them even after the service has been made do. In this way, clients can approach us if they want to expand their stores or modify their existing retail stores.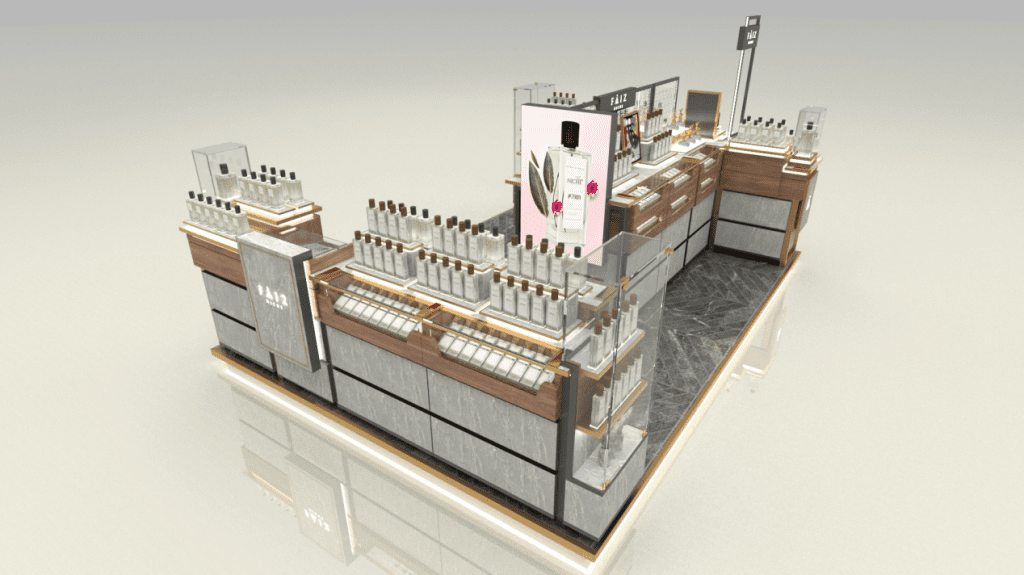 We create a long-term contract once the clients contact us for the store display shelves services. The contract elaborates on details related to display stands, cost, and conditions. We display the portfolio of our work for a better understanding of the discussed concepts. We deliver the project in an agreed period and we execute the plans considering the client's requirements. You can approach us through the contact details given.
Get In Touch For More Details
Our team of professionals is just one click away.